The STaY
The DeBruce focuses on conveying a story about its own particular place and time. An experience and emotional memory that lasts in guests' thoughts long after they have returned home. For us it is more than just a building with physical attractions. The pieces all form a whole.
Rooms are offered year round and and rates include Breakfast & Dinner. We offer the opportunity to park your car, leave the keys and not return until check-out time. Whether for a brief one night stay or multiple days at The DeBruce, plan on getting lost a bit and finding some unexpected moments.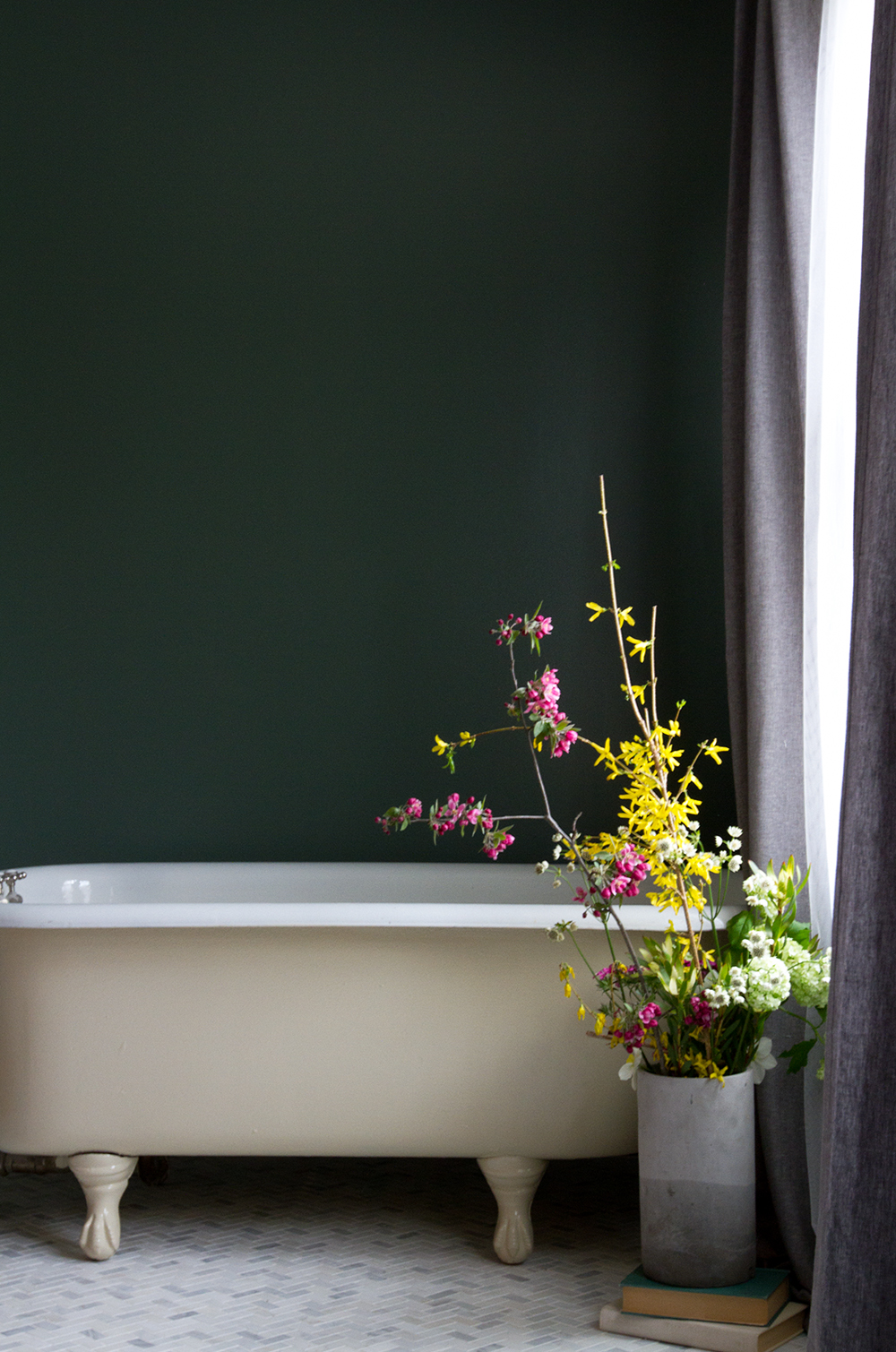 There are 14 guest rooms on property on three floors, some with clawfoot bathtubs and all with private new tile & marble bathrooms with showers. Some rooms offer expansive views of the Willowemoc Valley and River and glimpses of the mountains providing trails for guests. Guestrooms feature straightforward, clean design details that aim to bring a sense of calm. Down duvets, Sferra linens, and Malin & Goetz toiletries are provided throughout your stay.
In the heyday of the Silver (1900-1945) and Golden (1945-1965) Ages of the Catskills, when the region was one of the most famous vacation destinations in the country, there were as many as 20 hotels and boarding houses located in the Willowemoc Valley. Now there is but one, The DeBruce.
As one of the last remaining hotels to stand this test of time, the building has been known by several names during her 100+ years. The Maple, St, Brendan's, The Willowemoc, the Ararat and most recently for over 30 years, The Debruce Country Inn.
Typical of her origins from the 1880s, she has strong bones and straightforward appeal and decades of comfort soaked into her walls.
Water
An outdoor swimming pool (in season) overlooks the valley and provides lounge chairs for in-house guests. For the adventurous there are also two ponds located on the property, one of which is perfect for a budding fly fisher to make their first cast. In warmer months take a plunge. And ice skate in the winter. The Willowemoc lies just beyond the ponds and offers a place for contemplation and fly fishing. A walk over our private bridge is the starting point for taking a walk or hike.
Public Spaces
The Great Room is the central gathering place at The DeBruce and its windows peer out on views of the valley below with comforting seating arrangements throughout. There is a trail map station for planning ones daily adventure and original light fixtures keep a night time glow like they have for 100+ years .
The Conservatory has the original fieldstone fireplace made from river stone brought up from the Willowemoc where roaring winter fires are enhanced by a comfortable reading chair, a book and perhaps a whiskey.
Our Tackle Room is the transition place between inside and outside life where guests can hang their waders or dirty boots or take a moment for reflection in between.
THE spa experience
Our treatment room on property offers classic therapeutic massages. Prices below include gratuity.
Treatments Available:
The Classic Therapeutic Massage | 50 minutes $125
Prenatal Massage | 50 minutes $125
Aromatherapy | 50 minutes $130
Head, Shoulders, Knees and Toes | 50 minutes $145
Full Body Therapeutic Bliss Massage | 80 minutes $180
When
Treatments by appointment only
Join us for Pilates Mat & Yoga classes select weekend throughout the summer. Click here for more details or visit the front desk.
THE NATUrALIST & guide
Join our resident NYS licensed guide, Bruce Pollock of Inside the Blue Line, for an exploratory nature walk or moonlight stargaze on The DeBruce property. The landscape continually changes with the seasons, and there is a great diversity of flora, fauna and fungi to observe all year. Prices starting at $35 per person, depending on group size.
Our Chef
Join Executive Chef Aksel Theilkuhl every Thursday at 11am for a closer look into how he and his team at The DeBruce develop the culinary programming for the restaurants and where they find inspiration from. Depending on the day and season, you may find yourself helping out with kitchen prep, sampling new courses, foraging on the grounds for ramps in the Spring, or chatting with one of our farmers friends. Theilkuhl finds great inspiration from the land at The DeBruce and is excited to share this experience with our guests. Book your stay and join our journey.
When
Offered Thursdays at 11am year-round.
The fly fisherman
The DeBruce is located directly on the Willowemoc River, where guests have access to ½ mile of private river rights for fly-fishing. A Local Fly Fishing Advisor will provide fly fishing sessions at The DeBruce in season by appointment. Sessions offered will include: First Time Fly Fishing (~90 min, $75pp), ½ day (~4 hour, $325 for 1-2 people, $100 for 3rd), full day (~8 hour, $425 for 1-2 people, $125 for 3rd). Full gear rental is provided for the 'First Time Fly Fishing Lesson' and available to rent if needed for the other sessions. Our frontdesk team can help to make all necessary arrangements in advance so that you are all set when you arrive. We encourage guests to inquire with us to make fly fishing lessons as early as possible given the demand in season.
When
By appointment from April through October 15th during fly-fishing season.